Our Yinova Massage Therapist, Nicole Kruck, wrote this blog entry to share with you how she uses Mayan Abdominal Massage (MAM) to to treat reproductive issues and enhance fertility. Nicole is a licensed massage therapist, MAM Practitioner & a self care instructor. She contributed the self-massage information for our new book, Making Babies: A Proven 3-Month Program for Maximum Fertility She writes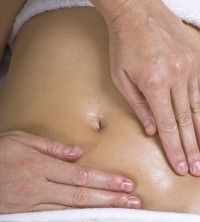 As with using acupuncture to enhance fertility, another important piece of the puzzle can be incorporating certain types of massage therapy techniques that address your reproductive structure. Massage is not always just a luxury "feel good" modality. With the right practitioner and techniques it has the ability to provide major healing effects for all physiological systems along with the emotional and spiritual aspects that effect fertility.
In many cases the path of fertility can be challenging. For many people their reproductive foundation is not in optimal alignment. Addressing structural problems is just as important as addressing hormonal imbalances. Structural balance plays an important role in conceiving, holding a pregnancy, delivering and recovering.
Massage has been used for centuries to increase fertility. Today it is still used in many countries as traditional home remedies by midwives, grannies and local traditional healers. However, it is not until recent times that massage has come into awareness of western medical practices for it's multitudes of benefits with reproductive and fertility enhancement. In many circumstances massage can address the "causes" of several symptoms associated with reproductive problem not only in women but men too.
Among several options are "The Techniques of Maya Abdominal Massage" ™.* (MAM). This technique incorporates a blend of ancient and modern day practices to assist in the resolution of common reproductive problems for fertility and healthy pregnancy.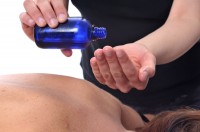 Using MAM on a routine basis many common reproductive problems can be successfully addressed such as scar tissue from any type of surgery (including c-sections), adhesions, ovarian cysts, blocked fallopian tubes, week or thin uterine lining in women. In men the massage can help sperm count, motility, morphology, blocked tubes also scar tissue and prostate swelling. Clients are also taught a self care abdominal massage to help them take an active part in their own optimal health and healing benefits.
MAM specifically improves the stretch and positioning of the uterine ligaments to support optimal uterine positioning in the pelvis. Why is uterine alignment so important? In many cases a simple diagnosis of a tilted, misaligned or prolapsed uterus can cause several of the stated symptom usually associated with fertility problems. In many cases it is over looked as a possible cause.
However, just imagine the weight of a lemon (apx. 4 oz) lying out of place in the pelvis on major blood vessels, nerve lymphatic vessel causing restrictions on many microscopic vessels that feed the uterus, ovaries and other neighboring organs. It is like stepping on a water hose and the water can not flow freely. This is what can happen when the ligaments that completely support the suspension of the uterus loose their elasticity and allow it to become misaligned. The pelvic area then becomes congested (backed up) and begins to create an acidic area. Imagine your seat of creation bathed in acid.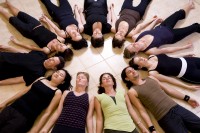 When reproductive organs shift (or the prostate swells in men), this can constrict normal flow of blood, lymph, hormone and nerve connections. By shifting the uterus back into place through massage homeostasis, or the natural balance of the body, is brought back into the pelvic area and the surrounding organs. Toxins are flushed and nutrients that help tone the tissue and balance the hormones are restored to normal order. This supports a perfect foundation for fertility, pregnancy, labor, and delivery and very happy period